About the Medina River Protection Fund
The Medina River Protection Fund is a 501(c)(3) non-profit public charity. The Fund was setup by the Lake Medina Conservation Society (LAMCOS) and friends of the river to provide ongoing support for the annual river cleanup, which is necessary to conserve this valuable natural resource.
The cleanup effort has proven to be an invaluable endeavor. Each year about 200 volunteers from around the state remove at least two tons of man-made debris from 50 miles of the Medina River within Bandera County.
Pictures from last year's cleanup are available on our picture's page.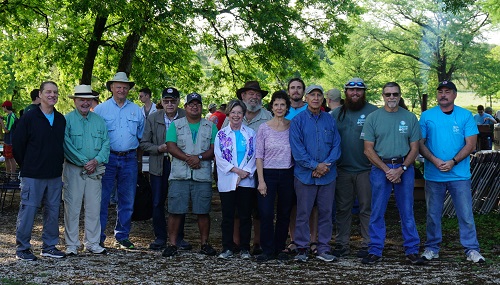 Board of Directors of Medina River Protection Fund